ECJ, 12 December 1996, RTI et al v. Ministerio delle Poste e Telecomunicazioni, aff. no. C-320/94 , Rec. 1996 p. I-6471: The Directive «television without frontiers» and, in particular, Articles 1, sub (b), and 18 thereof must be interpreted as meaning that the expression «forms of advertising such as offers made directly to the public» in Article 18 in the Community rules, as regards the possibility of increasing the maximum percentage of daily transmission time devoted to advertising to 20 %, an exemplary character so that it may also cover other forms of promotion, such as "tele-marketing", which, like "direct-to-public offers", requires a longer period of time than advertising spots because of their format. The Directive and, in particular, Article 17(1)(b) of the Directive must be interpreted as not prohibiting, in the case of programmes sponsored, inserting the sponsor's name and/or logo at times other than the beginning and/or end of the program. However, as regards television broadcasting organizations which fall within their competence, Member States may, pursuant to Article 3.1 of the Directive, lay down stricter rules on the matter, provided that they do not affect the freedoms guaranteed by the Treaty, in particular the freedom to provide services and the free movement of goods. This interpretation shall not affect the fact that sponsored television programmes must under no circumstances encourage the purchase or rental of the goods or services of the sponsor or of a third party, in particular by making promotional references specific to these products or services.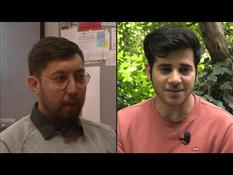 Collection:

AFP video

Documentary note no.:

VDD21014224

First broadcast date:

thursday 19/08/2021

Duration:

00:07:48
Is this document of interest to you?
Our sales teams are available for all of your questions on using this document.
contact us
Access the detailed content of this document
To view or listen to this document, log in with your personal Ina MEDIAPRO account.
log in
Create an Ina MEDIAPRO account
The Ina MEDIAPRO platform is reserved for professionals working in communications and the media. To set up your account, please fill in the registration form. A confirmation email will be sent to you once you have activated your accreditation.
create your account
We are here to help you
A question?
Do you need help with
your search?